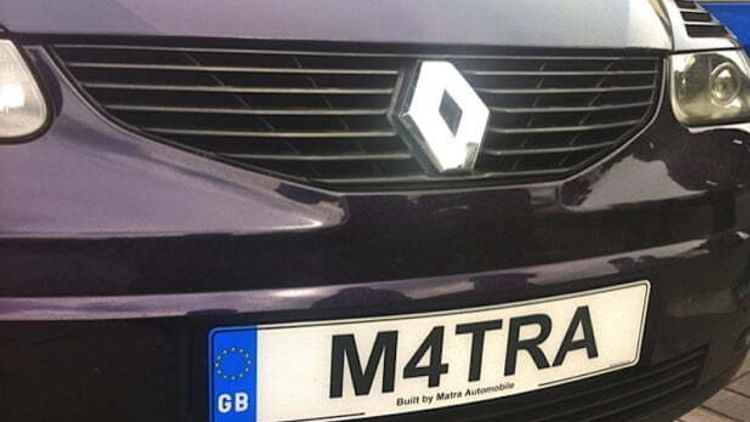 Rob Griggs-Taylor is sent to Coventry for the Renault Avantime's tenth anniversary celebrations. Here is his report.
We're big fans of the Renault Avantime here on PetrolBlog, so when Rob Griggs-Taylor was invited to the tenth anniversary of the car's launch, we couldn't resist popping along. Here's Rob's report from the day.

On an overcast and slightly damp day I ambled round the corner of Coventry Transport Museum and was faced with the sight of two rows of Renault Avantimes gathered in front of the building, facing the amazing Whittle Arches. Twenty eight cars along with their owners and friends had gathered to celebrate the tenth anniversary of the car's launch.


To fill in the back story, Renault had decided to move production of the then-new Espace away from Matra and into one of their own factories but promised a replacement car for them to assemble. This was the Avantime, an obscure MPV/coupé which was based on the Espace 3 chassis but with an aluminium upper structure clothed in a composite skin to try and keep weight down. Normally one would expect such a combination of lightweight materials to gain the car an admirable power to weight ratio but with the Avantime Renault managed to still come in at 1.7 tonnes which managed to blunt even the 210 PS V6 performance to over nine seconds in the 0-60mph sprint. Massive pillar-less doors open on a double hinge to allow ingress or egress in tighter spaces, and these probably make up a large proportion of the weight I'm informed by those who have had to remove one!




By no measure, other than perhaps rarity, could the Avantime be considered a success. Roughly half of the 8,557 made were sold in France, with around 400 sold in the UK in right-hand drive form. Of these only around 300 are still around according to How Many Left?


Of the owners I spoke to, none ran their Avantime as their sole car. Andrew Hedges has a Porsche 968 ClubSport and a 1952 Citroën 2CV in addition to his 3.0 Avantime. He bought his red car in arguably the best combination of V6 petrol fitted with an LPG system. He described the car as having a "lovely gurgle noise" from the aftermarket exhaust.

Chatting with Andrew and others there was a real sense of enthusiasm about their massive coupés. Mentioned positively on more than one occasion were the massive glass roof, the unusual doors, the interior space and the feeling of open air motoring with the roof and all windows open. Negative points seemed to centre around the fuel consumption, with most seeming to get something in the twenties. With such a big car powered by either a 2.0 litre turbo or a 3.0 litre V6, both in petrol guise, that didn't come as a huge surprise.




I'll leave the last word to Andrew again, who said that he loved the car because, "every time you get in is an occasion".

Surely that's what motoring should be about?

PetrolBlog would like to thank all the owners for their time and friendly banter, and especially to Adrian who kindly opened the door on his for photographic purposes, and Andrew who was a mine of information.

You can follow Rob on twitter @robgt2. Also, check out Duncan McVitie's previous Avantime post here.