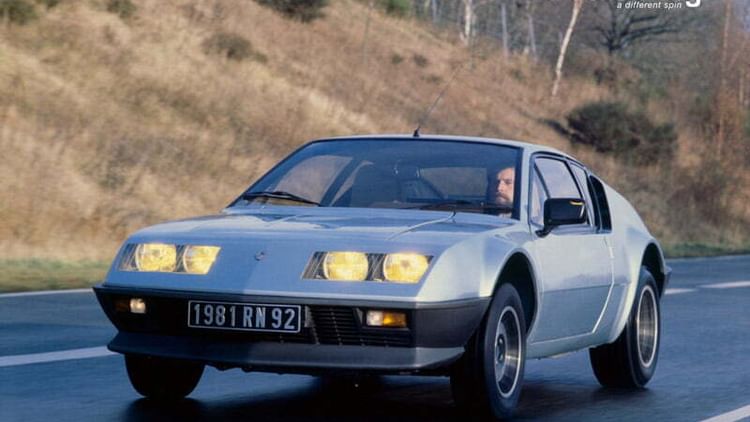 It's been a long time coming, but here's Antony Ingram's Real World Dream Barn. There's something for everyone in this list.
Last weekend I received two Real World Dream Barn entries in quick succession. The first was from Tom Richards, which you can read here. The second was from PetrolBlog regular, Antony Ingram. So as I received Tom's first, I posted his first.

But what struck me, as I read through the two lists, was just how similar the backbones of the respective Dream Barns are. Both feature the same two Honda models and both feature a new car. Having read a lot Antony's stuff and followed his tweets, there's no doubting who could have come up with this list. It's another cracker.

I have agonised over this since the very first Real World Dream Barn appeared on PetrolBlog.

I can't imagine I'm alone in finding that picking 'favourite' things or 'dream' stuff is excruciatingly difficult, and in my case I suspect it's down to having such a wide range of tastes in such a wide field of subjects.

Being asked to pick my top ten songs or favourite places to visit would be severely taxing too, though not quite on the same level as picking a Real World Dream Barn.

First, some confessions. My choices here would change were the £30,000 budget lifted - alas, while I consider myself a down-to-earth PetrolBlog type, there are still some vehicles available for rather greater sums of money that I'd crawl over broken glass to own - Dinos, 'Pagoda' SLs, Series I E-Types... but those are subjects best left for other websites.

The vehicles below, I guarantee, can all be found for under £30,000. In fact, only two get anywhere near that budget. The rest are probably only a third of that, and some less than a tenth. The order below is not an order of preference - merely the order in which they came to mind.

Alfa Romeo 156 GTA Sportwagon
I've recently been having a bit of an obsession over 156s. They're awfully cheap these days, which leads me to suspect that many may disappear in the next few years, driven into the ground as bangers. I'd like any 156, but the GTA is stunning in so many ways, and the Sportwagon both rarer and more unusual - so it's the one I'd have. 
Image © Alfa Romeo.
Mazda MX-5
I absolutely couldn't leave this off the list. £30k gives me a lot to play with - my car would start as the most immaculate an example I could find. Preferably white, like my old car (pictured). It would ride on gunmetal grey Watanabe alloy wheels, and have suspension perfectly tuned for UK roads. Bucket seats would grace the inside, as would a Momo Prototipo steering wheel, and every surface I could find would see a retrim in leather or Alcantara. It would be to regular MX-5s as a Singer Porsche is to a regular 911. And I'd drive the hell out of it. 
Image © Antony Ingram.
Honda NSX
The first car on this list I truly agonised over. With the other nine cars in place - covering various wants and needs - it was either an NSX, or a 1980s Porsche 911. In the end it has to be the Honda, because I suspect I could use it even more regularly, and even more easily, than I would the Porsche. As a Porsche fan, it's a special car that knocks a 911 off my Dream Barn list. 
Image © Honda.
Alfa Romeo Giulia GT
My second Alfa. I've had the good fortune to drive a rally-prepared Giulia before. For only a minute, sadly, but enough to confirm that I want one. They're achingly pretty and drive beautifully. For the record, I never choose cars to attract the opposite sex, but I don't think I could bring myself to date anyone who didn't go weak at the knees at the thought of a romantic weekend away in a Giulia. 
Image © Alfaholics.
Dodge Charger
Until five and a half years ago, I was never keen on American cars. Too big. Too heavy. Too thirsty. Then I drove Route 66 with some friends. I have friends in the U.S. now, too. I write for an American company. I get it now. It's not about handling or MPG, it's about rolling works of art, steeped in culture, which represented the era. The Charger is just such a car. 
Image © Dodge.
Volkswagen Type 34 Karmann-Ghia
As the owner of a Beetle, I had to get an aircooled VW in here somewhere. It's another culture I never understood, but now do. I think. Even if I don't, I love the thought of a fairly modest but unbelievably chic GT like the Karmann-Ghia, aircooled engine churning away behind me. Why the T34 'Razor edge' and not the more common T14? I'm not sure. I just think it looks more cosmopolitan. 
Image © Jameskramer/Wikipedia.
Honda Solo 50
Yes, it's a motorcycle. Of a sort. Technically, the Solo 50 is a moped, with only 50cc at its disposal. I also had sleepness nights deciding whether to include it over two other Honda mopeds - the 1960s race-style Dream 50, and the Zoomer scooter. I can't even ride motorcycles, but the Solo just grabs me - it's barely a step above a bicycle. It's also a rolling work of retrospective art. 
Image © Honda.
Alpine A310
I almost cried - Alpine A110s can no longer realistically be had for under £30k. A310s on the other hand can - and if there's a cooler shaped automobile to have emerged during the 1970s, I've not seen it. Again, as a lover of 911s the A310 should be second-best, but the unbelievably suave French styling and rally heritage leave me no choice. 
Image © Alpine.
Honda Insight
A recent appearance on
Lem Bingley's Dream Barn
and subsequently
Tom Richards's entry
, I already had the first-gen Insight pencilled in on my own. In the absence of an electric car, it's the greenest I can do here, but the Insight's space-age styling, wonderfully simple interior and amazing aluminium engineering all appeal to my technological side. That it seems more relevant today than ever is just another feather in its cap. And yes, this really is the third Honda on a ten-car list. 
Image © Honda.
Dacia Duster
The only vehicle in my Dream Barn I can buy brand new, I've loved everything about the Duster from the moment I found out about it. I would genuinely buy one tomorrow if I had the money in my back pocket (and I wouldn't need a lot). Access spec please, 4-wheel drive, steel wheels, UN white paint, and the simple 1.6 petrol engine. I could see myself using it for a very, very long time. 
Image © Antony Ingram.
Follow Antony Ingram on twitter
@antonyingram
.
Also get in touch with your own Real World Dream Barn entry. You can write, fax or telex us.